If you have one day in Yokohama pre and post your cruise, or a one-day port call, you can take in the main sightseeing spots in Yokohama. We heartily recommend the luxurious experience of a stroll through a quiet garden.
You can reach Sankeien garden in 15 minutes by taxi. Alternatively, take the Yokohama municipal bus, get off at Sankeien Iriguchi or Honmoku, and walk five minutes to the park. A nationally designated "place of scenic beauty," this Japanese-style garden spreads across a vast plot of 175,000sqm, encompassing flourishing natural beauty and 17 historical structures. Café operates within the park, serving matcha tea, Japanese-style confections and freshly grilled dumplings.
Now that you've relaxed amid the natural beauty of Sankeien garden, it's time to head back to the heart of the city, to Yokohama Chinatown.
An ornamental red gate (pai-loo), a traditional Chinese architectural feature, emerges suddenly from the streetscapes of Yokohama. The area around the gate feels like a different country. Over 150 Chinese restaurants, souvenir shops and boutiques are in operation here.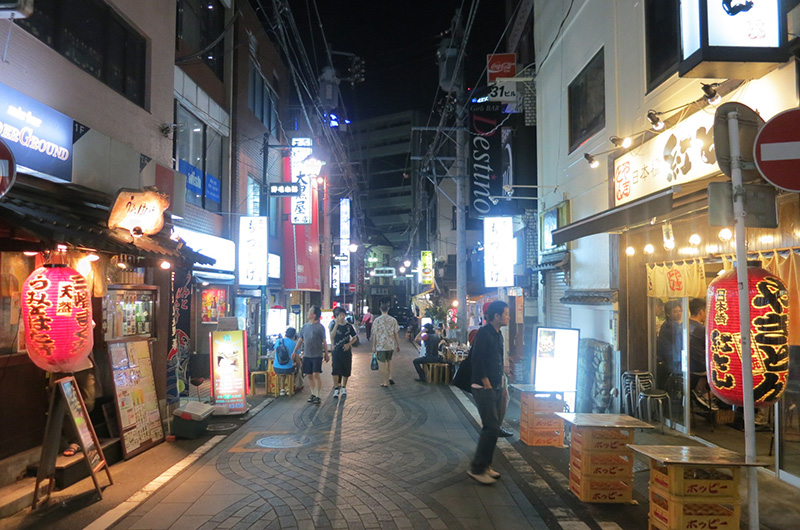 Here we introduce a few recommended spots for the evening.
Across Sakuragicho Station from the famous tourist venues of Minato Mirai is a somewhat esoteric area called Noge.
The distinguishing feature of Noge is senbero. The term means (roughly) "get drunk for a thousand yen," and it refers to a growing cluster of reasonably priced watering holes in this area, which is often featured in magazines and other media.
Yokohama is the point of origin of jazz in Japan, and you can find many clubs featuring jazz here in Noge.
Jazz café/archieve Chigusa in the Noge area is the oldest jazz club in Japan still in operation. Patrons gather here to listen to jazz from LP records played over large speakers.
Other Recommended Plans
You can find the latest sightseeing information here.