TOP 5 Festivals and Events in Yokohama
What's Hot
Yokohama is a city buzzing with a wide range of events and festivals throughout the year. There are dazzling fireworks displays, mouth-watering culinary fairs, colorful flower shows, mini-concerts and so much more. Here's a look at five of the best events the city has to offer. Whittling it down to a few wasn't easy, however. Just missing out on the list was Sankeien's delightful firefly evening and the Pikachu Outbreak, in which over a thousand of the little monsters appear at various locations. Both take place in the summer.
A lively place throughout the year, the energy levels at Yokohama's Chinatown go up a notch on a day between the end of January to mid-February each year when locals and tourists celebrate the Chinese New Year, also known as the "Spring Festival". On the first day (the dates changes depending on the lunar calendar), the place to be is Kwan Tai Temple where large crowds make offerings of incense and burn Joss Paper (also known as ghost money) to venerate the deceased while gongs are rung. Then in the afternoon, the famous lion and dragon dances commence. These rituals take place over several days in an area that's beautifully lit up in the evenings with colorful lanterns. Expect large crowds.
Yokohama is a fantastic destination for beer festivals. There are so many to choose from it's hard to settle on one. The pick of the bunch is arguably BeerFes which usually takes place for three days in September at Osanbashi Hall. For the price of 5,000 yen (tickets bought in advance are cheaper), you get given an aroma glass. Then it's time to wander around trying as many of the 200 or so local and imported craft beers as you can in around three and a half hours, each time rinsing the glass out before going on to the next stall. Other beer festivals to look out for include Yamashita Park's Belgian Beer Weekend in spring, and the two popular German-themed events; Frühlingsfest between April to May, and Oktoberfest starting in late late September to October. Both are held outside the Red Brick Warehouse.
This is a spectacular event held over two days in July that features more than 3,000 fireworks, international-themed parades, and some live music. Popular bars and restaurants set up stalls from 1130 am on both days for those wanting to get things started early. In the afternoon there are numerous demonstrations and shows including a staged rescue performance by Yokohama's Fire Department and Maritime Safety Agency. There's a display of mikoshi (portable shrines) from every district of Yokohama, and a parade of ships off the shore of Yamashita Park. These ships are then illuminated at night. You can enjoy some music through the day along with some food and drinks before the fireworks begin at around 19:30. It all makes for a very exciting weekend.
The country's largest jazz festival, Yokohama Jazz Promenade began in 1993 with the slogan, "Let's turn the entire city of Yokohama into a music stage." Whether you're into more traditional or contemporary jazz, you'll find something to your liking at this autumn event. There are more than 2,000 performers, including both professional and amateur, playing at various destinations including bars, jazz clubs and on the streets. One of the liveliest areas to visit is the Minatomirai area including the Yokohama Minatomirai Hall, where you can listen to famous musicians play their music at a luxurious venue. You will be able to listen to the music just outside in the streets as well. Another highly recommended music event is the Greenroom Festival which celebrates surf and beach culture through music, art, and film. Then there's the African Festival in spring featuring traditional music, drumming, and dancing from the world's second largest continent.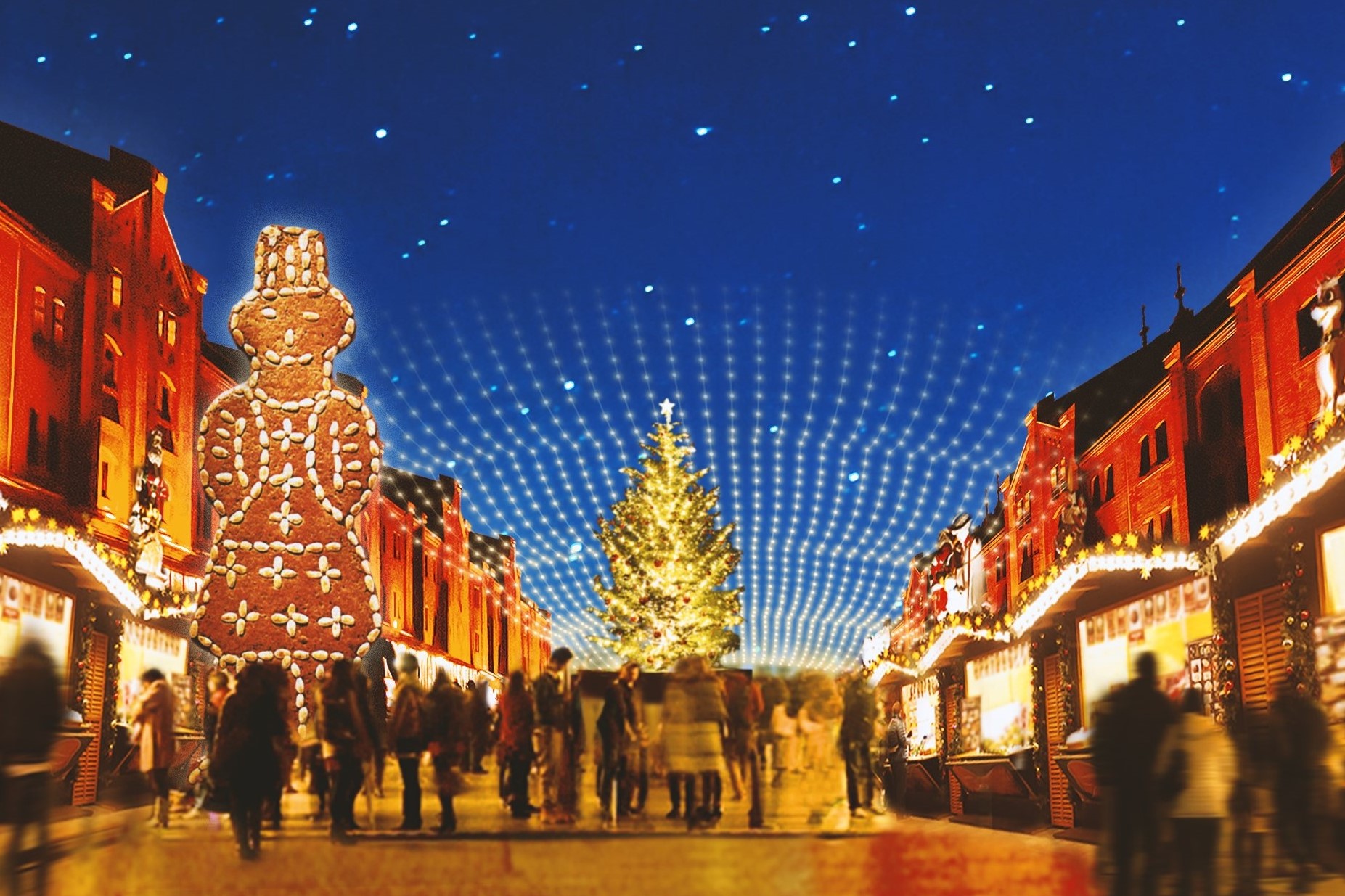 A magical event that is great for couples and families, the German-style Red Brick Warehouse Christmas Market boasts a 12-meter high fir tree decked out with myriad lights, some glittering decorations, and plenty of hutte (small wooden huts) serving Christmas food as well a wide range of beverages including mulled wine and even some hot beer. There are also stalls selling German trinkets and traditional Christmas ornaments. It usually takes place from the end of November until Christmas Day. From December to February there's also an ice rink right by. It's known as the "Art Rink" as a different artist portrays unique illuminations on the ice every year. It began in 2005 and usually attracts large crowds.
Find out more on Annual Events Calender!