Dining Guide to Yokohama Cuisine and Top Restaurants
What's Hot
When it comes to a night on the town, whether that be dining out, drinking, or dancing, there are few cities in Japan that can compare with Yokohama. It was the first city in the country to open its gates to the outside world during the Meiji Period (1868-1912) and as a result, was heavily influenced by western culture. That influence can still be seen today, particularly in the city's bars and restaurants, many of which have a long and colorful history.
There are many wayo setchu ryori (Japanese-Western fusion cuisine) dishes that originated in Yokohama. One of the most famous is gyu-nabe, a hot pot in which thinly sliced beef is served in a soy sauce-based soup along with various vegetables such as negi (Japanese leeks) and shiitake mushrooms.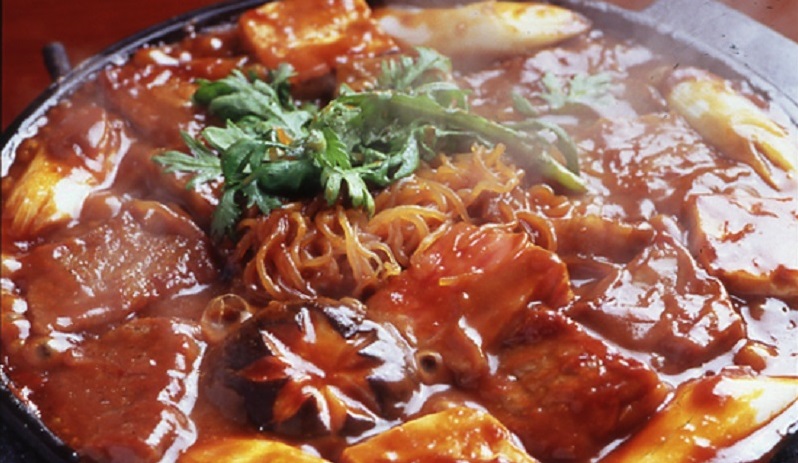 Established in 1868, Ota Nawanoren is considered the original gyu-nabe restaurant. Founder Otokichi Takahashi came up with the idea of cooking the beef in a miso-flavored sauce at a time when the public was cautious about eating meat. 150 years on and the historic eatery near Hinodecho Station is still very popular. If you're struggling to get a seat there, you could always try either Araiya close to Bashamichi Station or Janomeya in Isezakicho. Like Ota Nawanoren, they have both been specializing in gyu-nabe since the Meiji Era. All three places serve the highest quality A5-ranked beef.
Along with beef, Yokohama is also the birthplace of ice cream and bread in Japan. The best place in the city to enjoy the former is arguably YOKOHAMA BASHAMICHI ICE in the Red Brick Warehouse. It is named after Bashamichi Street, where Fusazo Machida opened the country's first ice cream parlour in 1869. Two decades later Hikotaro Uchiki launched Japan's first bakery, Uchiki Pan. Located in the trendy district of Motomachi, the shop still draws huge crowds today thanks to some amazing products such as the English loaf, and rye bread, both of which are made in-house in the upstairs factory.
At the nearby Hotel New Grand, you can try the mouth-watering seafood doria, which is believed to have originated there when Swiss chef Saly Weil made the bechamel gratin-sauced shrimp and rice casserole for a sick guest. Another New Grand first is Napolitan, a tomato-based sauce spaghetti with bacon and vegetable that was inspired by American military rations. The sauce takes a long time to make and people travel from all over Japan to try it.
For those interested in more traditional Asian cuisine, a trip to Chinatown is a must. There are more than 600 shops and many places where you can buy snacks such as giant nikuman (steamed meat buns), egg tarts, and juicy shoronpo (dumplings). With so many restaurants in the area choosing one can be a little overwhelming. Highly recommended is Shatenki, specializing in congee (rice porridge), the Taiwanese restaurant Shumien, famous for its Lu Rou Fan (minced pork rice), and the area's oldest establishment Manchinro Honten which opened in 1892 and is known for its dumplings.
A stone's throw from Chinatown is one of the city's liveliest bars/restaurants. Windjammer has around 2,000 cocktails and some of the best burgers in town. Jazz bands also perform nightly at the ship-like bar. For a more upscale jazz experience, one should try Motion Blue Yokohama. Partly designed by the people behind Blue Note Tokyo, it is a very stylish live-house with some amazing French dishes.
Throughout Yokohama there are many jazz bars and cafes. One of the best, and oldest, is Chigusa, a legendary cafe that has been frequented by a variety of musicians who went on to become famous including 14-time Grammy award-nominee Toshiko Akiyoshi. Chigusa is in Noge, a fantastic district full of little bars that come alive at night. Old and traditional, it's a nice contrast to the sleek and modern architecture of Minato Mirai on the other side of Sakuragicho Station.
From Sakuragicho it's then just a short train ride to Yokohama Station where you'll find the city's best shops, bars, restaurants, theaters, and so much more. Whether you're in need of high-end brands or bargain basement retail therapy, cheap and cheerful food stores or fine dining, you'll certainly find it here in Japan's second largest city where there is something for everyone.
For more information on each restaurants,check out the link below.