4 Ways to Find Ultimate Relaxation in Yokohama
What's Hot
Overlooking the sea while also taking in the astonishingly beautiful night scene of Yokohama is the perfect way to kick back and relax, day or night. With various spas, cafés and beautiful parks, there are great places for anyone to relax no matter the preference.
Stretching high into the heavens, the Yokohama Sky Building has many hidden treasures among it floors. The most coveted is perhaps the 14th floor where you will find the Skyspa. From the moment the elevator doors open and the soothing aromas of Skyspa blast in, it's clear that this is a place of relaxation. Not a traditional Japanese onsen, but a traditional spa, Skyspa is the perfect stop for any weary traveler. Japan has a long and rich history of soothing bathing, and with such a long history comes a few rules – cultivated over time so everyone can enjoy the baths together. Before one bares all and dives feet first into the baths, a shower is essential, after which one may enjoy a dip in the ever-so-relaxing multi-bath onsen which Skyspa has to offer. From 14 floors up one can enjoy a great view of Yokohama from both the baths and the many relaxation rooms, which one can use for no extra charge. Along with a café, a work area and dinner services, Skyspa isn't short on features. The baths can be enjoyed from 10:30am until 8:30am the next day, and the relaxation areas can be used 24 hours a day. However as this is a Japanese spa, people with tattoos cannot enter.
Ever-popular with tourists and locals, the Manyo Club Onsen is dedicated to relaxation. Unlike the Sky Spa, the Manyo Club doesn't sit 14 floors above the Yokohama metropolis, but it is located in the center of Yokohama, next to Yokohama Bay and adjacent from the Cosmo Clock 21 Ferris wheel. With an inhouse game center for the younger onsen-goers to various types of massages, numerous relaxation areas and of course the onsen themselves, Manyo Club has enough activities packed within its walls to keep any onsen-goer entertained and stress-free. For the real Manyo experience, one must wait for the cover of darkness, when Yokohama City really comes alive. There is a 360-degree rooftop foot bath onsen where you can view Cosmoworld on one side illuminating the night and Yokohama Bay on the other. With the smells of the sea and the mysterious lights of the ocean coming and going, what else does one need to relax? With two dining rooms, one traditional tatami and the other modern, Manyo Club has tried its best to cater to a range of clients while providing the best that Japanese cuisine has to offer.
While Japanese onsen help you heal and recover from fatigue, the good people at S/Park Café are trying to, through healthy and balanced food and drinks, rejuvenate your body from the inside. From soup to smoothies, the food and drinks served at S/Park Café are all healthy, homemade dishes with a focus on using the freshest ingredients in order to create perfectly balanced dishes that will help your body heal. The ambiance of the café is stylish and chill, with group seats and individual seating all looking out over Yokohama. S/Park Café is on the bottom floor of the Shiseido Global Innovation Center. The center has a long history of offering beauty products on display and new innovative technology you can try. With a running club and yoga studio – and S/Park Café – the Shiseido Global Innovation Center is a beacon of relaxation in the Yokohama metropolis.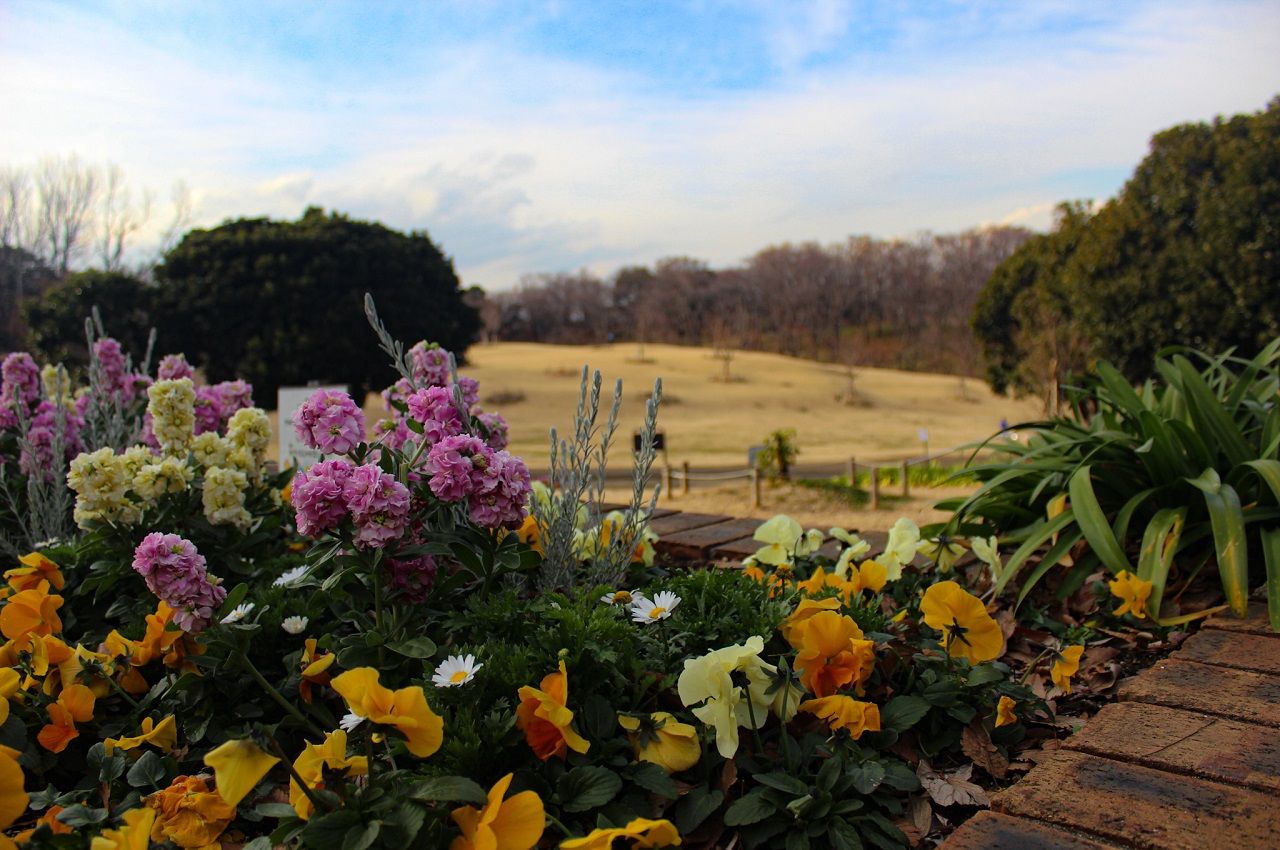 As some visitors to Yokohama rarely venture inland to see what wonders are hidden within, Negishi Forest Park has remained one of Yokohama's more closely guarded secrets. With its tranquil settings and rich history, it's easily one of the more relaxing parks in Yokohama. Sometimes overshadowed by its bay-hugging counterpart, Yamashita Park, Negishi Forest Park sees a lot less foot traffic, which creates a more tranquil atmosphere loved by both locals and visitors to Japan. One of the largest parks in Yokohama, it's an ideal location for picnics and afternoon strolls especially during the springtime when its sum 350 cherry blossom trees are in full bloom. There aren't any supermarkets or locals stores near the café, only a small café at the entrance of the park, thus for those wanting to spend a whole day exploring the greens of Negishi, perhaps a stop at a local store to grab a few refreshments would be advised.
12minute walk from Yamate Station
14minute walk from Negishi Station