Yokohama: Japan's Original Home for Beer
What's Hot
When Japan's period of isolation finally ended in the 1850s, the port of Yokohama, Japan was one of the only ports in Japan allowed access with the outside world. Since that fateful day, Yokohama became awash with foreign food, culture and of course – beer. Today this influence can be seen in not only the food sold, but the massive amount of craft beer bars and stores which Yokohama is known for.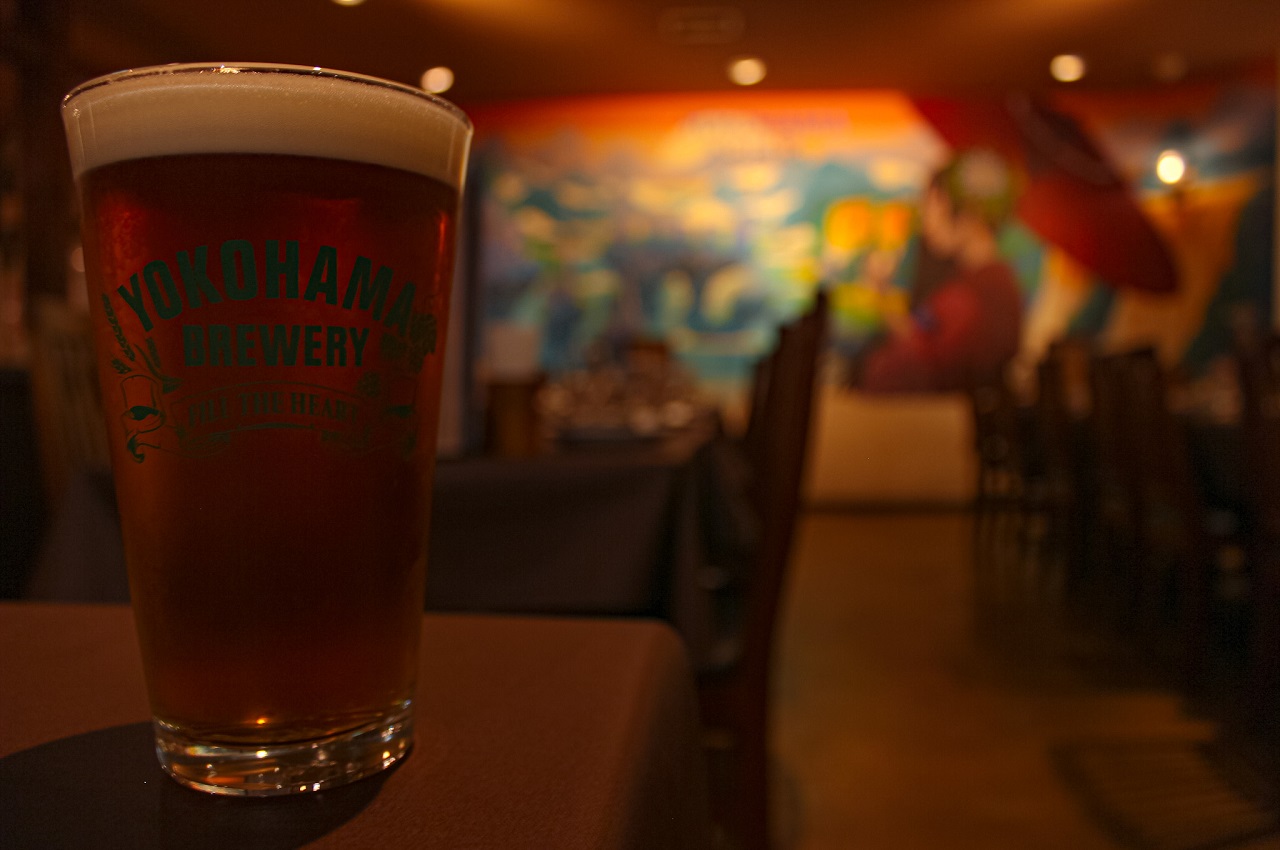 With ingredients sourced from the local area, Umaya no Shokutaku has been crafting delicious beers for almost 20 years. On the first floor a modern, fully functioning brewery is located behind the bar, giving the whole room a chic feel. This is juxtaposed by a stylish second floor opening out into a massive restaurant. With beautiful art decorating its walls and a piano for live shows the second-floor screams atmosphere. The staff at Umaya no Shokutaku are knowledgeable and passionate about beer and are always willing to give their beer recommendation. The food at Umaya no Shokutaku is also delicious, serving full meals including vegan options and the ever-popular "crush your own potato salad" (its amazingly fun. The main attraction of this brewery and restaurant is of course the beer, and with seven types of beer to choose from you're spoilt for choice. While there are many craft beer bars and restaurants in Yokohama, Umaya no Shokutaku has one of the longest beer brewing histories. Umaya no Shokutaku has five signature beers that are served throughout the year, with the star of the show being the seasonal beers. These are beers which have been brewed at various times of the year depending on what fruits are available locally. The seasonal beer for December of 2019, for example, was a dragon fruit beer with a refreshing yuzu beer and a Japanese pear beer being released in early 2020. The seasonal beer alone warrants a repeat visit.
With 12 beers on taps and delicious pizza to boost, Living Craft Beer Bar is a one-stop shop for all your cravings. With such a vast variety of beers, it'll be difficult to pick your favorite after a single visit. For those wanting to make the most of their experience, Living Craft Beer Bar has a beer sample option – three beers (120ml per glass) for ¥1,000 – a great deal as large beers here can go up to ¥1,200. Craft beers can be poured at three different sizes, small (230ml) for ¥600, medium (350ml) for ¥900, and large (500ml) for ¥1,200. Prices vary depending on what type of beer you order.
A traditional-themed English Pub in the middle of Yokohama is not as strange as one might think, as these English-, Irish- and even Scottish-themed pubs have popped up from Hokkaido to Kyushu. A popular hangout for expats and English teachers, The Tavern prides itself on stocking only the best of beer in order to compete with the other breweries around Yokohama while providing authentic English food. As an Englishman myself walking into The Tavern was like walking into a London pub – a warm welcome, sounds of sports and the smells of beer and good food. For anyone wanting to experience an authentic English pub without the costly airline fees look no further than The Tavern in Yokohama. Find classic fish and chips, shepherd's pie, bangers and mash and a British favorite, roast chicken, all prepared fresh in house, plus a variety of other foods that are traditional British pub favorites.
Franchising out around Yokohama, Yokohama Bay Brewery currently has three active bars and restaurants, each offering a different experience. The first store is a cozy bar, the second a sit-down restaurant and the third is the brewery itself, where one can chill in a pop-up style izakaya with the local brewery goers. All three locations have authentic Yokohama-brewed beer and a fun clientele to rub elbows with. The restaurant location is little more stylish, with more food options than the bar or brewery. The bar, which has a cozy hole-in-the-wall feel, offers a homey atmosphere. No matter which venue suits your style there are no wrong choices when visiting the Yokohama Bay Brewery.
Yokohama Oktoberfest
Yokohama also hosts an annual Oktoberfest festival that takes place in the Yokohama Red Brick Warehouse Event Square every October. With live music, various types of beer and German foods, enjoy this German festival in the middle of Japan.